Lynn Dralle, The Queen of Auctions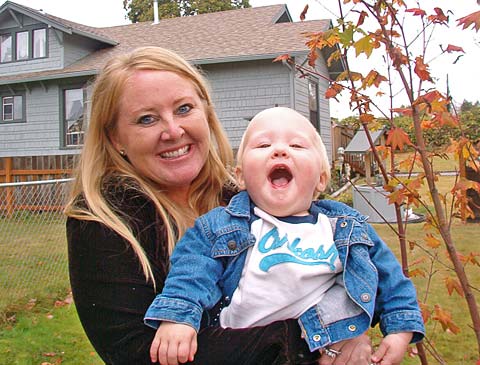 Lynn Dralle worked with her grandmother, Cheryl Leaf, in her Washington State antiques and gift store since she was a young child. As an expert in the field of antiques and collectibles, and online auctions, Lynn has written an essential workbook, iSell, designed to guide people through the lucrative world of Internet transactions.  She is also the author of The 100 Best Things I've Sold on eBay Series.
After earning a business degree in Entrepreneurship from the University of Southern California in 1985, Lynn worked for May Department Stores California as an executive trainee. She eventually became a buyer and left May Company after 5 years. In 1990, Lynn returned to USC to earn a Master's degree in Business Administration.
In 1993, Lynn returned to Bellingham, Washington, to help run her grandmother's business.  Together, they witnessed tremendous sales growth. Several years later, Lynn designed a line of greeting cards that was licensed for distribution by Sunrise/Interart (now part of Hallmark).  She also co-wrote The Unauthorized Beanie Baby Guide for Scholastic, selling over 150,000 copies to date. This book was also Amazon.com's #1 Best Seller in the Pop Culture category for 1998.
By mid-1998, in order to boost sales during a tough antiques market, Lynn started buying and selling on eBay. Lynn felt that a written record-keeping system was desperately needed and soon began working the iSell binder.  It is still the cornerstone of the very successful Dralle method and Lynn still uses it daily!
Lynn has since appeared on hundreds of radio and TV programs, including NBC's "Evening Magazine" and "Inside Edition" with Deborah Norville. She was featured in the September 2006 issue of "Good Housekeeping." She has also produced and hosted a series of DVD programs entitled "The Queen's Academy." She is still an eBay power seller and sells about 600 items each month at online auction. She lives in Southern California with her two children.
Lynn's series of books, The 100 Best Things I've Sold on eBay, is an entertaining, touching, and inspiring chronicle of the author's most memorable eBay adventures.  As Lynn weaves memories of her time with her grandmother into stories about the items she has sold on eBay, she creates books that are partly a memoir of the woman who inspired and brought together her entire family and partly a behind-the-scenes look at what it really takes to succeed at online auctions.  Through them all, Lynn's fresh and enthusiastic voice keeps the tone upbeat!
The most recent of the series, The 4th 100 Best Things I've Sold on eBay: Home Run, was released in July of 2009.
Lynn is the author of How to Sell Antiques and Collectibles on eBay. . .and Make a Fortune with Dennis Prince for McGraw Hill. She is also the author of The Unofficial Guide to Making Money on eBay for Wiley (publisher of the "Dummies" series.) 
Once a year, Lynn teaches a live eBay Boot Camp where 24 student join her for an intense 3-day hands-on workshop.  This year's live Boot Camp will be held August 28, 29 and 30th in La Quinta, California.