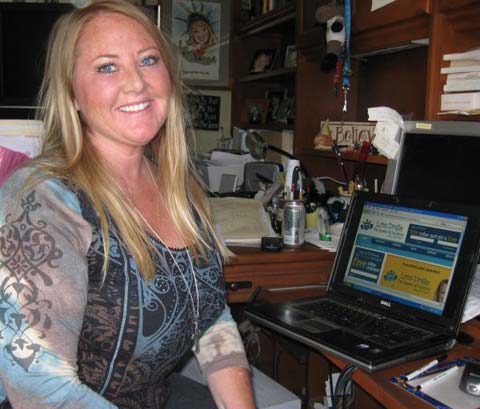 Consult with Lynn Dralle
Do you need one-on-one auction consulting time with Lynn? If you're looking for individually tailored eBay auction consulting, Lynn offers half hour and one hour eBay auction consulting sessions. These are perfect for experienced sellers who want more specific information and new sellers who need more advice and guidance. As an eBay auction consultant, Lynn is happy to answer all of your questions, offer advice, and ultimately improve your bottom line. There is no one better to be your own personal eBay seller consultant. Lynn has all the answers and she's ready to help you jumpstart your business.
As an eBay Certified Provider and seller consultant, Lynn is available to schedule these eCommerce auction consulting sessions by telephone. Her experience as a Power Seller means that just a half an hour with her can have a very positive impact on your eBay business. Quite simply, with more than 11 years in the business, Lynn knows eBay. Her background and knowledge make Lynn more than an expert eBay seller consultant; they make her The Queen of Auctions.
On the phone you can:
Have her go over your current auctions or store items with you.
Ask her to critique one of your completed auctions.
Have your list of questions ready to go and fire away.
Lynn's fast and professional eCommerce auction consulting will make this half hour the most productive one in your day! Her fast and professional advice will motivate you to improve your eBay business. Don't miss out on the opportunity have Lynn as your personal eBay selling consultant. You'll quickly see that your half hour session pays for itself in no time as your profits increase and the time you spend listing items decreases. Get tips and advice from the best eBay auction consultant in the business.
Lynn makes eBay fun. If you are feeling like you're spending too much time listing items and not making enough money with your sales, call Lynn to get the answers you need. She'll quickly show you where you are making easily fixable mistakes that will improve your auctions and start turning the profit you want to see. Lynn Dralle, The Queen of Auctions, is an expert eBay seller and with her eBay auction consulting you can be too!