What 2 Look 4 - Video Series
What 2 Look 4 is a downloadable 5 Part video series that walks you through what to be looking for at garage & estate sales and in thrift stores. This 2 ½ hour video series will teach you what you need to know-- to buy for the right price-- so that you can successfully these items on eBay.
The emails from eBayers who have purchased "What 2 Look 4" have been amazing!
Check out this email I got on the first day the video was released...
"I LOVE THIS!!!!!!!!!!!!!!!!!!!!!!!!!!!!!!!!! I'm watching it now! In the collections part you were showing burners on the shelf - I have one of those and didn't know what to call it. Thank You for ID'ing it for me!
I think you should charge more for these videos - I think I would've paid $75-$100 for this - so much info and I love how Indy got the sound effects of the sold prices - Mo is funny as ever and you Lynn - you just ROCK!!!!!!!!!!!!!!!!
Thanks again!
--Charmaine"
And an email I got last week.
"Hi -
I have watched the video! It was great...! I can't wait until garage sale season starts here in Indiana to get shopping again! It certainly won't be this weekend we are suppose to get up to 10 inches of snow on Sunday...yuck!!! I love reading your ezines and this video was great! Thank-you - I hope you have a wonderful weekend! :)"
--Lynn Lines
I went overboard (with over delivering as I usually do) and then my awesome daughter edited the two and one half hours of footage with fun updates, great sound affects and her innate creativeness.
Click here to purchase now.
"What 2 Watch 4" walks you through what to be looking for at garage & estate sales and in thrift stores.
It covers these topics:
Collections
Maker's Marks and Countries of Origin
What to ALWAYS buy
What to NEVER buy
And finally, Gut Feeling Purchases
It will be very similar to the live boot camp section called "Why in the World did you buy that?" with Lynn & Mo. But this time, we have me, Mo and Indy.
Since we are not having any more live boot camps, it is our hope that these training videos will keep you all updated and knowledgeable.
In the new 2 HOUR PLUS video series we show many items that I have purchased. I LOVE to SHOP. Remember, new items are what drive all of your sales. Last month, I went to an estate sale and picked up two huge plastic bins for $147. Oh, I forgot to add, that I filled them with my hand-picked items from the sale. They weren't just empty plastic bins

. You won't believe the treasures inside. We will talk about some of them on the new video series.
Here is another one of those items from the bins that just sold. Seriously this is so cool! I paid $1 for this and show it in the new video series.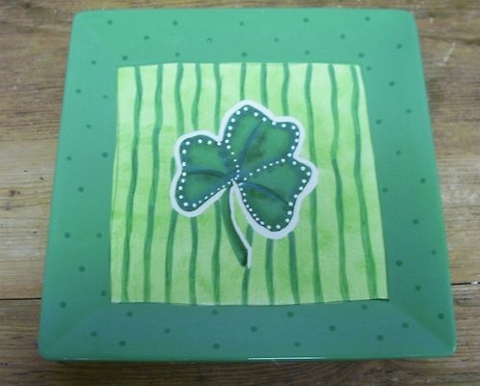 Mo had listed this platter in my eBay store at a fixed price on February 19th at 11:02 pm. At 6:28 am on February 20th, I got an offer of $20. I declined and said, "sorry just got this in so will wait for a higher offer."
She emailed back and asked how low would I go and could I wait until the end of February for payment. I said $35.00 and yes I would wait. At 10:09 am, the $35.00 offer came in! SCORE! You need this video to understand why I ask so much for my items and how I get it

.
To the left there, are Mo and I doing the photo shoot for this amazing video series.
Oh yeah, in addition to everything we promised to deliver in the original video series, I also added "how to test" for sterling. Really? Yes, I did and I show the kit to purchase, tell you where to get it and show you how to do it. It is actually pretty funny footage. Especially, when I don't use gloves for the acid test and Mo tells me I may lose a finger—or two. By the way, I don't. But that is part of the fun and humor in this series. If you don't laugh at least once and learn a thing or two, we will be happy to refund your money.
Click here to purchase now.
BTW, we have sold 100's of these and not one person has asked for a refund. It really is worth the price.
I personally guarantee it.
Happy eBaying! Lynn