Take Back Your Independence!
Take Back Your Independence is the newest video in our training series. My mom, Houston and I had a blast filming this with Indiana, and now Indy has edited this 110 minute video with her great eye and fun sound effects.
It is interesting to see what three generations bring to Take Back Your Independence and how we all learned from one another. Well, we learned the most from the members of the youngest generation! Isn't that always the way? Kids these days!
Take Back Your Indpendence will walk you through the remodel we did in a seven-day period on my mom's eBay space and her business. It was quite the operation!
In this video, you will learn:
Lynn's Top Tips for Remodeling Your eBay Space
What Types of Shelves & Clothing Racks Work and Where to Buy Them
How to Refresh Old Listings
The Quickest Way to Sort and List Books
How to Repurpose Older Listings of Dinnerware and Flatware Sets
How to Control your Space so it Doesn't Overwhelm You
Why you Should Retire some Listings and Donate those Items to Charity
How a Free Box on the Sidewalk Makes Unwanted Items Disappear
How to Have Fun While you Work!
Also Included How to Make a Rhubarb Pie and Kayak in the Ocean
All of these tips and tricks will help Keep Your eBay Business From Overtaking Your Life and Will Save you Money on Stale Listings.
We haven't ever done a video like this and I hope it inspires you to rethink your ENTIRE eBay Operation

. I almost felt like we were filming an episode of "Property Brothers" but it was a "Three-Generational Operation eBay Makeover" with a very short deadline.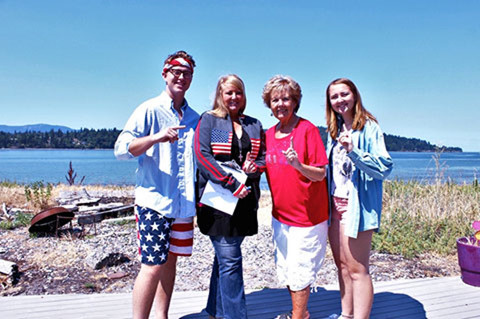 Since we are DEFINITELY not having any more Live Boot Camps, it is my hope that these training videos will keep you all updated and knowledgeable.
Take Back Your Independence is available for online viewing or download NOW. Order your copy of our new video Take Back Your Independence at our low introductory price.
In this new online and downloadable video, we show my mom's garage (where she houses her eBay business) on day one of our project. VERY SCARY!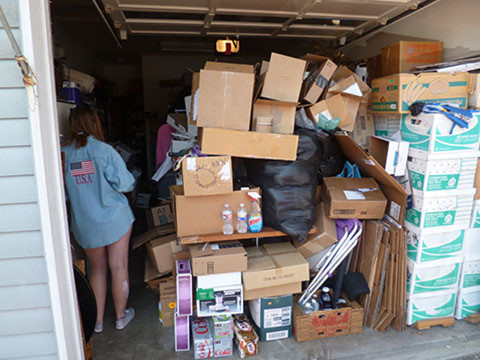 Then we show you our progress on Days 1, 2, 3, 4, 5, 6, and on the final day 7! Check it out.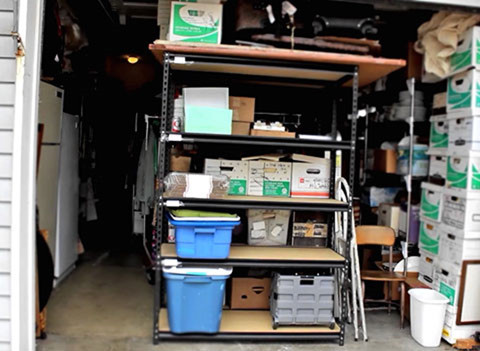 And you must read this super nice email from my mom thanking us a few days ago.
Subject line: This Morning
"I was driving home down Haxton, and I felt so much peace and well-being, like I was in control and could handle anything. Then I thot----
The difference——my neat and orderly storage with empty shelves and racks!!!! Not totally over-whelmed as I normally am.
Amazing!!!! What a difference it makes. Thanx ten million!!!!
Have a good day——I know I will!!!!
Luv ya, Mom"
Take Back Your Independence is here! Don't miss out!
To order now, click here.
Check out this item from my eBay store that had been listed since 2009. We ended that stale listing and refreshed it using tips we teach in this video. It sold within two weeks from my eBay store at three times the original price we were asking! Refresh and Renew your eBay business with this new video!