Research Round-Up
Research Round-Up is the third video in our training series. Mo and I had a blast filming this with Indy, and now my daughter has finished editing the 90 minutes of footage with fun updates, great sound effects and her innate creativity.
Check out this email I just received....
Hey I'm sitting here shipping & listening to your new Research Roundup video-LOVE IT--another winner! The p. hopper mug I recognized right away. I know who that is--pegge hopper--famous artist in hawaii-her trademark is painting Hawaiian women.
Good Luck!
Charmaine
Research Round-Up will walk you through what to research, out of your weekly purchases, and how to research what you already have on hand.
It addresses these questions:
How much research should I be doing on a weekly basis?
How do I choose which items I research and those I don't?
Why should I decide to research certain items?
What are the best research sites?
How do I use those sites?
It will be very similar to our Live Boot Camp section called Research with Lynn. But this time, we have me, Mo, Indy and a cameo appearance by the "Goose".
Since we are not having any more Live Boot Camps, it is my hope that these training videos will keep you all updated and knowledgeable.
Research Round-Up is available for immediate download. Click here to order now.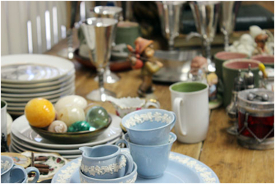 In this new downloadable video, I show a table full of items and how & why I choose which items to RESEARCH and which to NOT research.
I LOVE to RESEARCH. I think most of us do. RESEARCH is a MAJOR downfall of eBay sellers who are NOT successful. They spend too much time researching and not enough time listing.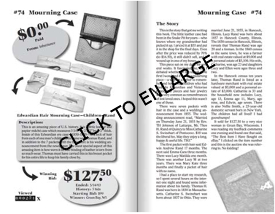 Do you remember this story from my first 100 best book? Click here to enlarge the image and read it.
I spent almost two days researching this item. Was it worth it? For fun? Yes. For profit? No. You must list as much as you can, as quickly as you are able, to make a profit on eBay. Research can cut your listing time drastically, if you over research.
Remember, new listings are what drive all of your sales--auction and fixed price alike. I went to an incredible estate sale before filming this new video. We feature many of these items in this new downloadable video.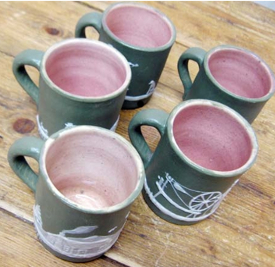 When researching a group of coffee mugs for the video, I actually said "These mugs suck! They look like someone's craft project or greenware items." Indy will probably edit that word out of the video (because she was appalled when I said 'suck').
Here are those mugs.
Those six mugs sold for $916.22. Yes, I did say $916.22.
Research was instrumental in my getting top dollar for these mugs. I want to show you how and why I did that research, as opposed to not doing other research.
Order now. Don't miss the Round-Up!