This ezine is published every two weeks.
November 17th, 2011
Volume VII, Issue 18
What got me thinking about making a bold plan was one of the quotes that I read each morning from "Positive Thinking Every Day" by Norman Vincent Peale. The quote for November 17th was "Be bold, and mighty powers will come to your aid." Why not shoot for the moon?
Don't miss this week's feature article on my top tips to accomplish this listing frenzy I am boldly planning to attain

.
In about a week (the day after Thanksgiving), my sister, her two kids (Zach and Kai), my mom and my dad are scheduled to fly into Palm Springs from Bellingham. Yay! We will miss spending Thanksgiving together on the actual day, so will celebrate with a small dinner on the lake. Houston has a baseball tournament in Temecula that weekend so we will be driving back and forth from the desert for Friday and Saturday's games. Then on Sunday we are going on a cruise. Yes, I said a cruise!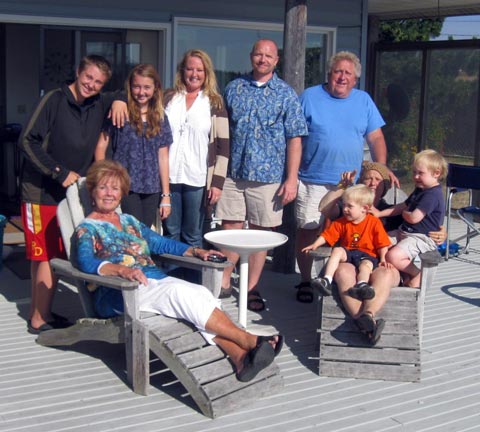 It is my sister's wish to spend a week on a Disney cruise with her sons, my kids, our brother and parents. At first, I told her no way. I cannot take my kids out of school for a week. Then I thought about it, in the big scheme of things, Houston missing a week of his freshman year and Indy missing a week of 7th grade will pale in comparison to the loss of their Auntie Kiki. We decided to go for it and wish the best with her health.
It has been touch and go with my sister's cancer and we are praying that this trip will happen. Please think good thoughts for us.
On the school front, I shouldn't have worried about Houston and Indy. Houston came home from school last week and said, "I have been nominated by the teachers for student of the month--there is a chance I could get this award." I looked at him. Really? He NEVER got student of the month in middle school (1500 students) and now he is in one of the most competitive high schools (2000 students) and he is going to be one of two Freshman that get this award.
I was a little taken aback and also extremely proud! Who cares if he got it or not. We were going to celebrate. I immediately ordered him the terrible war video game he wanted and we waited to see what would happen. Then last Friday morning, my cell phone rang. It was Palm Desert High School. I answered and was told that Houston had been chosen as student of the month! OMG. I couldn't stop grinning. Nice to have such a great thing to smile about

.
Not that Houston isn't an amazing kid. He definitely has that something special (just like his sister), but he had been struggling a little in several subjects. I had even hired a tutor. But let me clarify, for me struggling is 88% in an honors class--which really means an A. Once, when Houston was on the fence between getting an A or a B (he had 90.8%), he told the teacher, "My mom cries when I get Bs". She rounded up and gave him the A-. Apparently, this award also takes a look at character, sociability and grades.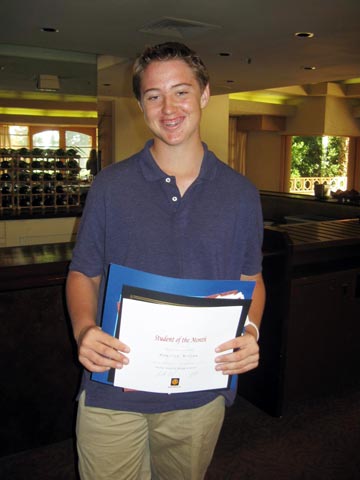 I knew that this was all sitting a little bit hard with Indy. Here is her older brother who is the athlete and the one who gets away with everything and he is going to get student of the month this early in the year. I could tell it bothered her a little but of course she didn't say anything. She is too great of a kid. And we all thought that with 110% in every class (is that even possible?) she would be getting student of the month at some point during the year.
One of my best friends from high school was visiting the desert. Teresa Thornberg--a year ahead of me in high school and my next door neighbor...now known as Dr. Thornberg--Pretty impressive.
Here are Teresa and I a few years ago at her house on Eliza Island in the San Juan Islands. It is a fantastic property and it is even more fun when Teresa drives the boat to get there…she likes to go fast.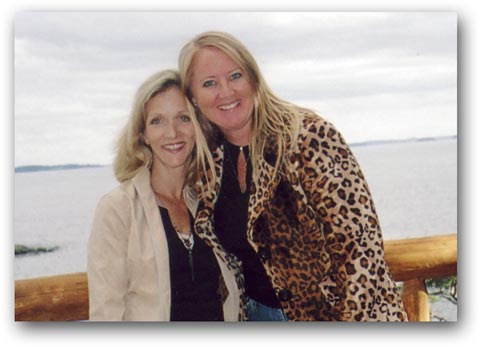 OK, back to Teresa's awesome influence on me, and a shout out to Connor (her son)...without your mom guiding me through the PSATs the SATs, letters of recommendation, where to apply to college, etc. I would NEVER have gotten the scholarships I did and been able to attend USC. Your mom is amazing!
So there I was sitting at the La Quinta Resort pool with Teresa and her knitting group because that was where they were staying. OK, you may be asking what a knitting group is. I certainly did. It is a group of women that have met every Tuesday morning for eleven years to knit and (I am guessing here) probably to share some counseling, advice and friendship. What an interesting concept!
My phone rang with a missed call from PDCMS (Indy's middle school) but goes right to voice mail. As any of you know who have been at the La Quinta Resort for Live Boot Camps, there is very bad cell service at the resort. I walked out to the street to dial my voice mail. I start laughing with happiness. It is one of Indy's teachers calling to say that she has been chosen as student of the month. SERIOUSLY, NO WAY! The teacher asked me to please keep it a secret. Houston's award was given yesterday (Wednesday) and Indy's will be given on Friday. I am telling you all about this before she will even know. Please don't spill the beans.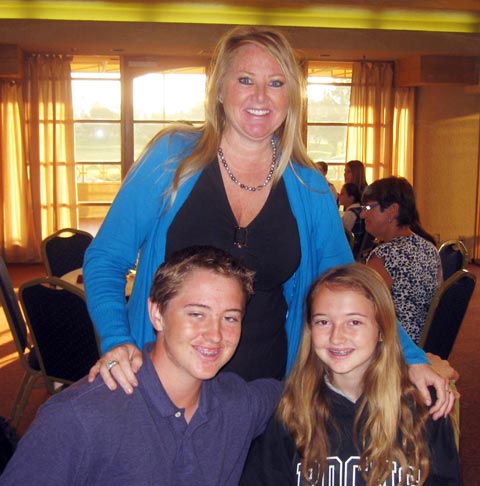 Now on to eBay. Thank goodness that sales are totally picking up! Yay! Last Saturday was the historical firehouse sale that is usually so amazing for me.
Remember this item that I bought there many years ago? Click here to read it in a new window.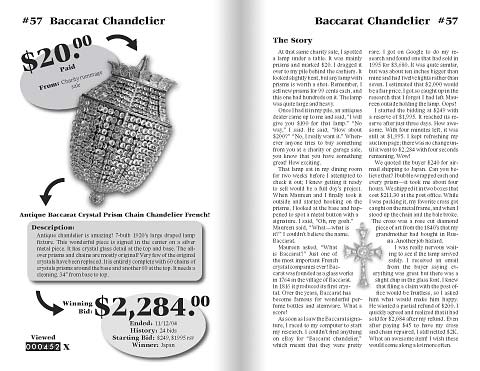 My alarm went off at 6 am. Really? Not on one of my only days to sleep in. I told myself it would all be well worth it and dragged myself to the car. There was a slight sprinkle of rain but I didn't think much of it. It never rains in Southern California, right? Well, I got to the sale and they had opened it early.
That slight sprinkle started to turn into a downpour. Even in a downpour I managed to gather seven boxes full and went to check out. I spent $78 the first time at checkout and $55 the second time. So a total of $133.00.
Here
is one of the items. I love the Apilco brand.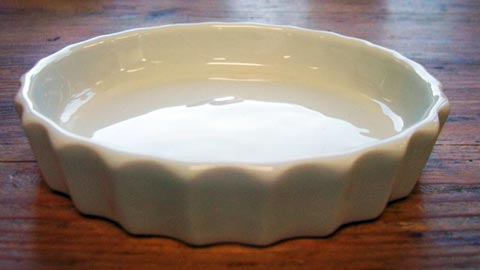 Who knows what I got, but I think some of it may be really great! Mo wrote up about 100 items yesterday and is going to get it listed this week. This leads me right into my feature article about being bold, making bold goals and how we can all attain them. Don't miss reading it.
Here
are some more cute plates that I got at that same sale.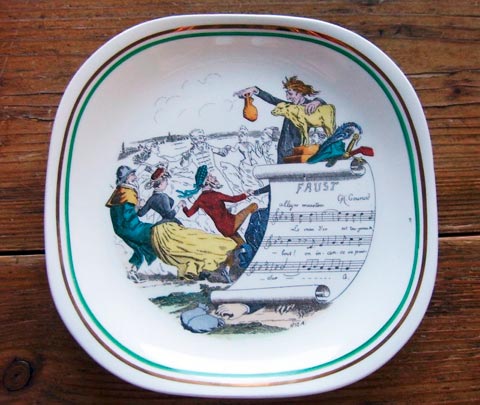 Here
is an awesome plate that only cost $1
from that same sale. Whoopee!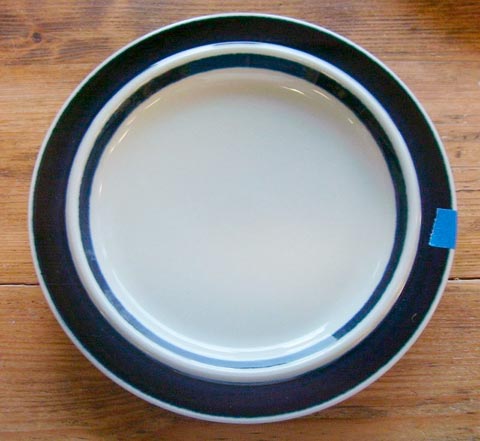 An update, I sold $400 of that Waterford I bought with Kabbage Kash. Yippeee!
Here
is one of the items that sold.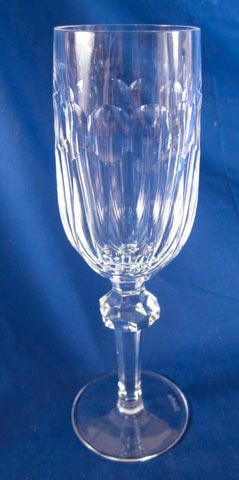 Last week was a great week for all of us at HQ; we got to do a wonderful call with Diva Dawn LV about organization. She is soooo motivating. Don't miss reading about our call in the Lynn Recommends section.
Another of my really best friends was in town. I love living in a resort town because as we get older, so many people come for fun and I get to see them! Robinette my Pet (as I have always called her and she calls me Lynn Dolly) was here with her husband Herb. I met Robin on one of my first days at the May Company when I was a department manager. I have known these two for years!
Here are Robin and I at lunch at Spencer's in Palm Springs.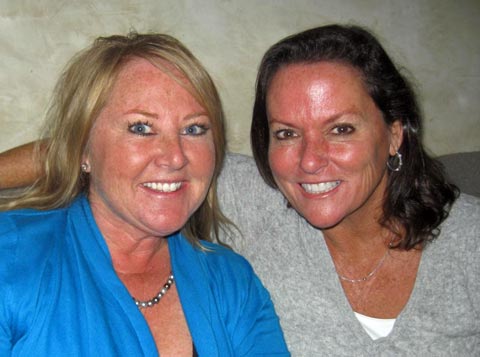 Robin, Herb and I went out to lunch in Palm Springs on Saturday with four of their friends (this was after my rainy day of garage saling)! We got to talking and Robin's friend Bernie collects Flora Danica and Georg Jensen. My kind of guy! I got to go back to his house and actually see some of the pieces. WOW!
Flora Danica is made by Royal Copenhagen. I have loved this pattern for years. This olive dish sells for about $3,000 on Replacements. A dinner plate goes for $1099. Some day I will have a place setting for myself! I did get a saucer in when I was running my grandmother's antique store. I think we sold it for about $100.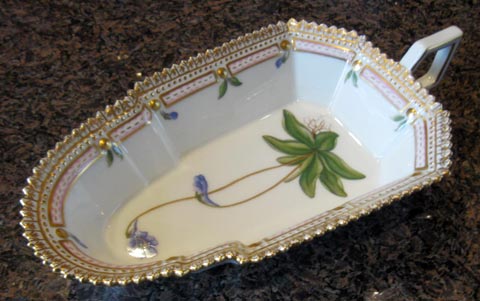 I got some great photos of the Georg Jensen flatware, just in time to write my chapter on great designers. Volume three of the Flatware eBook is coming along great and should be out around Thanksgiving.
I have been working on updating and redoing my bestselling "Six Steps to eBay Success" online course. Lee has been working his way through all the changes...boy does eBay change a lot

and is through step four. He anticipates that it will also be done in the next week. In honor of this momentous occasion, we are having a relaunch sale. Please read the Special Announcement section to learn more.