Another busy two weeks. I have been so focused on writing my new Dinnerware Success eBook that I haven't had much time to do anything else! Well, I did fit in watching a few exciting football games.
It has been really strange, but ever since I started working on the Dinnerware Success eBook, dinnerware has been flying off of my shelves. Check out this Portmeirion piece that I was just about to put into the eBook and say, "this pattern doesn't sell," when it sold! You just never know.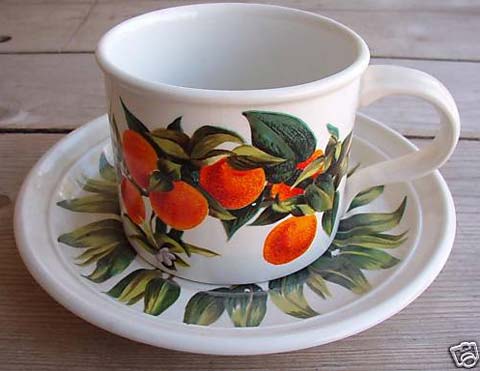 My Dinnerware Success eBook is turning out really well and I am really excited to get Volume I sent out to everyone who has pre-ordered in the next few days. If you haven't gotten yours yet, be sure to order soon before the price goes up!
Thanks everyone, and happy eBaying!
Lynn