Thank you to everyone who checked out and bid on the bra that Indy decorated for the Bling My Bra campaign. It sold for a great price!
Check out the listing for our "Bling My Bra" bra.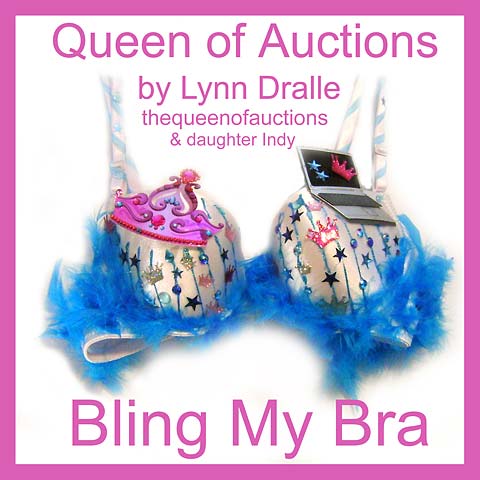 Bling My Bra is a group of ordinary women getting together nationwide to raise money for breast cancer awareness, education, and research. They have hand crafted and donated one-of-a-kind art bras to be auctioned on eBay throughout the month of October. All proceeds benefit Susan G. Komen for the Cure, global leader of the breast cancer movement.
New bras are being listed on eBay every day throughout October in honor of Breast Cancer Awareness Month.
Thank you to everyone involved with Bling my Bra! Last year they raised over $3,000 to help fight breast cancer and this year I KNOW that they are going to raise even more. My grandmother was a breast cancer survivor and it is a cause very near and dear to my heart. Please bid on the bras by going to BlingMyBra.com.