Right before Christmas my friend Lori called me and said that she had just read an article in the LA Times that Jacob Maarse, the famous Pasadena florist, had passed away.
Super sad news. Jacob was my very dear friend (Hank's) father. My mom, Houston, Indy and I had just visited with their family at their Orcas Island home during the summer of 2009.
Here we are in the kitchen.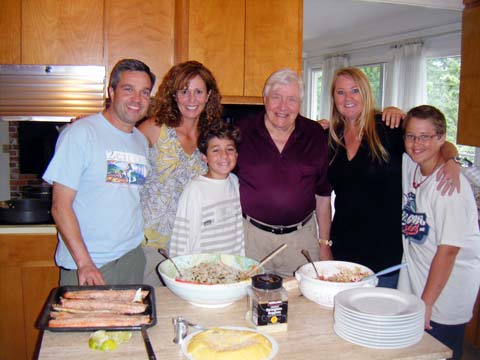 The memorial service for Jacob was to be held on January 8th. My mom was still in town so we all drove over to Pasadena for the event.
What an amazing service it was and for an amazing man. There were 1,000 people in All Saints Church that Saturday, the Pasadena Symphony played and the flowers were amazing.
The next day we were invited to the family luncheon at their home in Sierra Madre. We got to walk through Jacob's beloved rose gardens and share a meal with his wife, four children and eight grandchildren. It was a very special and sad day.
Here is the "Celebration of Life" photo from the service.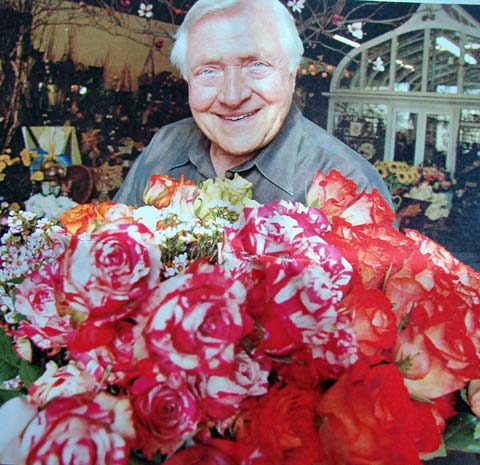 It seems like we are experiencing all sorts of growing pains around here. Not just the move out of the house to Headquarters, but it seems like my kids have become adults over night.
I can't believe how short Houston is in the photo above from just two summers ago. Now, he is taller than me and just last week he started filling out applications for high school. Help!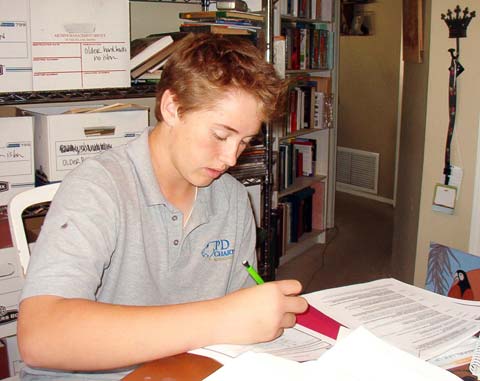 Indy just got braces and she is growing up so fast also.