I think this has been the craziest two weeks of my life. On the day that my last ezine came out, I was setting up for Live Boot Camp. Live Boot Camp was wonderful. I have heard from a lot of Live Boot Campers that this one was our best one ever! Our catch phrase for the weekend was, "Is that a puppet?" by Serena Lee.
Check out this email I got from Serena Lee;
Hi, Lynn

I meant to email you sooner, but am still recovering from all the back-to-back activities I've had on my plate since before Live Boot Camp!

I want to thank you again for putting on such a great Live Boot Camp for all of us. The 2nd time was really the charm. I really enjoyed learning from you, Houston, Indy, and my fellow attendees. It was such fun going to all those thrift stores and garage sales, "working in the field," so to speak. Thank you, too, for all the great laughs, esp at the restaurant, with the White Elephant. That was a definite highlight of this year's Boot Camp :0)

I know you had a lot of help with Live Boot Camp, so please extend my sincere thanks to your Mom, Lee, Mo, Carmen, Jason, Deborah, and of course, Houston and Indy, for putting on such a jam-packed weekend of learning and laughs. Like wine, you all get better with age :0)

Coming back and attending eBay On Location, I feel really good about my eBay business. I know now, more than ever, that I can do it. I know what I need to do now to have a good, solid business. "I see the light," so to speak :0)

So, thank you, Lynn, from the bottom of my heart, for sharing the Dralle Method with all of us, so that we can have successful eBay businesses ourselves. I know I'm not alone in saying that your generosity and spirit know no bounds. It's so special to see your Grandmother's spirit, enthusiasm, and love of life carry on in you and your business. I know she is looking down on you with great pride. You are indeed answer to many people's prayers, for all that you do and all that you are!

Take care. Looking forward to learning more from you for many years to come!

Serena ("Is that a puppet?")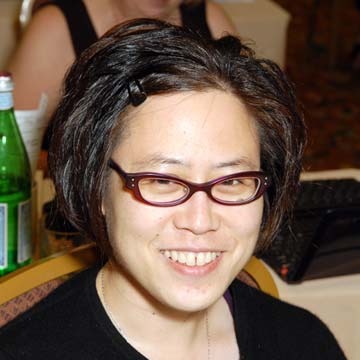 Boy, did that email make me happy! To learn how you can get your own copy of my Live Boot Camp 2010 DVDs at a great price check out the special announcement section for our Back to School Coupon Sale.
Because Serena's email and others I received after Live Boot Camp talked about my friends and family and how thankful we are for them, I decided to write my feature article about making eBay fun family time. Don't miss it.
Talking about family, do you remember that wonderful set of dinnerware I found in Bellingham while visiting family?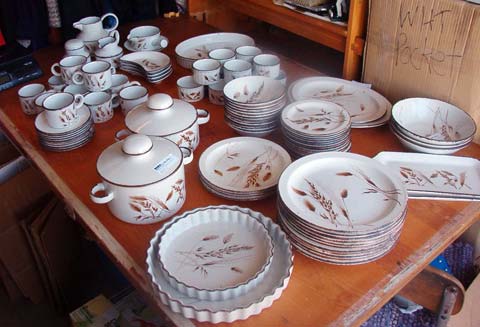 Well, my amazing mom wrote it all up onĀ I Sell sheets while at Live Boot Camp. It turned into 74 auctions. Wow!