Well everyone, I did it!
I started at 2:20 pm and finished at 2:56 pm. Amazing! All 15 items listed within 36 minutes (ok so it actually took me 6 minutes longer than intended, but still not bad). It just goes to show you that if you stay focused (don't answer the phone, don't answer emails and don't check your auction totals) you can really accomplish A LOT!
At 2.4 minutes per listing, if I follow my own advice and stay focused (and that is the tricky part!), I could get my 100 items listed (once photographed and written up) in just 240 minutes or only 4 hours. Amazing! I am going to really work on this in the next few weeks. I like having all that extra free time to do fun things (like go thrift store shopping!) (If you are interested in making your eBay business into an efficient machine, check out the Dralle Method here.)
By the way, here is one of those 15 items that I listed within 36 minutes. It already has a watcher. Cool!
Check out the auction here
.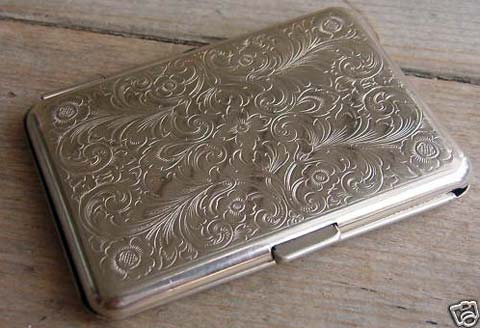 I hope these Four Positive Pointers give you some ideas to help you out when you fall into an eBay rut. It happens to all of us and if we can turn it into a game, a challenge or something motivational, it will really help our attitudes and our businesses!