Like my grandmother said, "It's really the junk we make money on!" So let's take a look at some of those items that could be considered "junk." I will share a few of my top tips for each category. By the way, my grandmother used to refer to costume jewelry as "junk" and we know how high that can go! Let's jump into "junk".
Halloween costumes
I bought some used Halloween costumes in Las Vegas and listed them from my hotel room. Oh the beauty of eBay!
[By the way, we have started filming a reality series and part of that was caught on tape by Indiana. We will see if Jason lets it make its way into our pilot show .]
Here is Indy filming what not to buy at our house. This is a pile of items on their way to be donated!
Here is one of the costumes that I paid $2.99 for at the Goodwill. Notice the lovely hotel carpet in the background.
Tips for selling Halloween Costumes:
1. They sell year round (not just the months prior to Halloween)
FYI kids like to dress up year round! Mostly the younger ones, so look for sizes 2 to 8. These were the years and ages my kids had their own costume closet. Those were the days! I never knew if a Thomas the Tank Engine or a Sleeping Beauty would be coming down the stairs in the morning. "Surprise, Mom!"
2. Buy Costumes after Halloween when there are deep discounts. ToysRUs used to mark theirs down to 75% off and then they would go to 99 cents. That is when I used to stock up!
Coffee mugs
In the past two weeks I think I have sold 15 coffee mugs. That is pretty much a coffee mug per day. At an average sales price of about $10.00 that would be $3,650 per year. Not a bad category!
Here is a coffee mug from Edible Arrangements that I just accepted a best offer on. I can't believe that Edible Arrangements is still in business. They are like a florist but they deliver fresh fruit arranged to look like flowers. It is such a strange concept to me! [Lee says it is delicious and healthier than chocolate.]
Tips for Coffee mugs:
1. Don't pay too much. You can usually pick up coffee mugs for 10 to 50 cents each. Some thrift stores (Like the Goodwill in my home town) are getting greedy and pricing them at $1.99 with chips! Pass those up and watch for cheaper ones at yard sales and in other thrift stores.
2. Look for mugs with signatures, brand names and great subject matter. It almost doesn't matter what is on the mug as long as you can think of a 55-character title that will pique someone's interest.
Used Stuffed Animals
Yes, plush vintage stuffed animals sell (preowned). Thanks to Debbie Ybarra for all of this. (You can still get the plush teleseminars here, available for instant download: Teleseminar 1 and Teleseminar 2.)
I sold this plush stuffed animal for full price. When I got a best offer on it on my iPhone, at $20.00, I went to accept it and it wouldn't let me. I was very confused. But, when I got to my computer to check on it, the buyer had been impatient and had purchased it at full price. Yippeeee!!! Thanks to Darryl (Jackie Chapman's husband and Queen's Court member extraordinaire) for making me purchase it.
Tips for selling plush…
1. Never pass up any stuffed animal at a garage or estate sale or thrift store that is reasonably priced (25 cents to $3.00), pretty clean and/or a good brand. Also look for cute themes. Apparently items like fish, dolphins and other sea life do very well in the stuffed animal category.
2. List your plush at a $9.99 starting auction bid price. If it doesn't sell, move it into your eBay store at a much higher price. I typically raise the prices to $24.99 to $49.99 and add the best offer feature.
Another really weird/junk item that I sold in the past two weeks on eBay…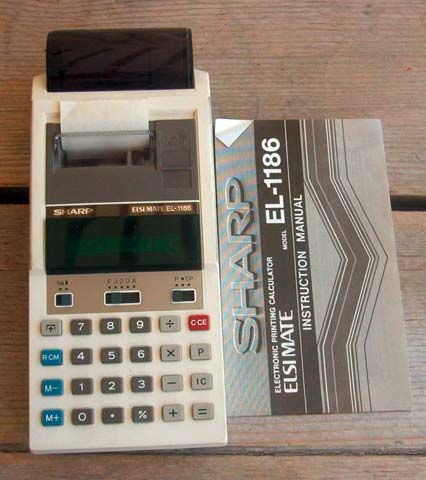 Remember my grandma's words from 23 years ago and don't pass up the junk (or junque) as we sometimes called it. "It's really the junk we make money on!" Thank you eBay for making this all possible!