Sourcing Products That SELL!
It was amazing and a great way to help you expand and diversify your unique one-of-a-kind inventory.
As Lisa says, "Your product line is the engine of your business. Knowing what products your customers are interested in buying and how to source them is key to your selling success!
Fortunately, you don't need a crystal ball to tap into the products your buyers want. :)"
During the fr.ee webinar Lisa shared how to get into the Product Sourcing Mindset, tap into Idea Hotspots and find yourself in the enviable position of having an unending supply of products that SELL! In the webinar, she also revealed her 5 top sourcing methods for finding inventory. This was a don't-miss webinar!
Lisa Suttora is an ecommerce expert, Product Trendologist, and the founder of WhatDoISell.com. Since 2004, Lisa has helped online entrepreneurs master the marketing, mindset and product sourcing skills they need to build unique, thriving businesses in today's top online marketplaces. A featured speaker at eBay LIVE for four years running, and the host of more than 30 popular eBay Workshops, including the #1 viewed eBay workshop of all time "10 Things No One Has Ever Told You About Starting Your eBay Business" Lisa has worked with entrepreneurs in 7 countries and more than 2500 niche markets to start and run successful online businesses.
Lisa brings a fresh approach to the topic of what to sell and how to sell it online.
Lisa Suttora and me at eBay Live! 2008.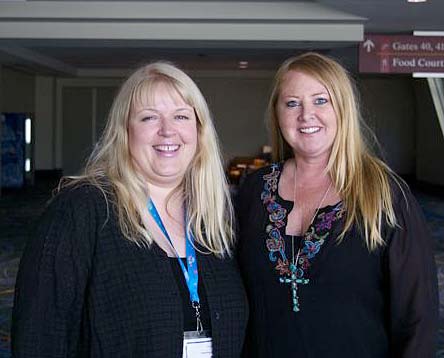 Lisa has offered a super special deal on her Power of Ten product sourcing course to my ezine list ONLY. The bonuses are fantastic! This special offer for my ezine readers ends at midnight on 10/30.
Thank you to Lisa for offering such a wonderful learning tool that will help make you money. It took Lisa 18 months to prepare this course using her 15 years of internet experience–she has poured her heart and soul into it. It reminds me of how much work I put into my Dinnerware eBook. Be sure to check out the Power of 10 Product Sourcing!