Hi!
Another crazy week of catch up. I didn't quite make my 200 items listed by Monday, but I did get to 150–and in this heat, that is an accomplishment!

Lynn Recommends: Live Boot Camp in La Quinta–2-Part Payment plan ends tonight
Special Announcement: 3-Disc DVD Set Special Introductory Price ends tonight!
Feature Article: Ina Steiner of AuctionBytes joins us with Shipping Tips
The Queen's Update: We want to hear your stories
This ezine is published once a week.

July 3rd, 2008 Volume IV, Issue 26

I am still in shock from seeing what my covered hen sold for. It actually turned out to be a covered turkey from Tlaquepaque! I was watching the auction end on Tuesday night and it was up to $37.00 and I was happy with that. But just for fun I kept hitting the refresh button and every time I hit it–the price jumped up. You will have to click below to see where it ended up. But my $2.99 investment turned out to be a HUGE winner!
Click here to learn more.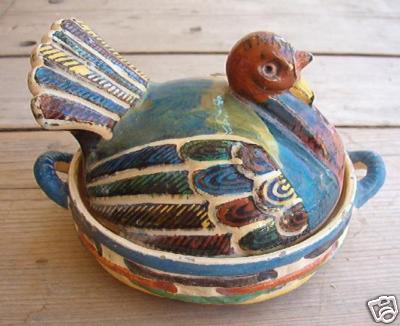 This has been a crazy week. Our Queen's Court call had to be postponed because Maureen's (Mo's) son's baseball team, The Toros, won the 12u tournament in Cooperstown. What an amazing accomplishment! I am so proud of them!
We finally had our Queen's Court call this past Tuesday night, right before my turkey sold for some serious cash. Here is a photo of some of the Queen's Court members at eBay Live. What a fun time!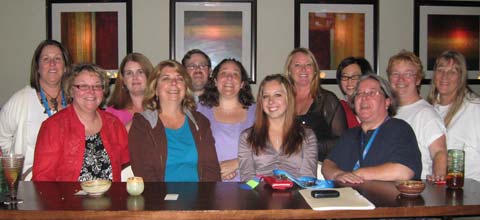 My dad left on Saturday for Bellingham. Luckily, he and Houston were able to help me clean up my garage. I knew that once I posted that dreadful photo in a past ezine (and heard so much guff about it at eBay Live) that I must get that garage clean enough for my car.
Almost enough room!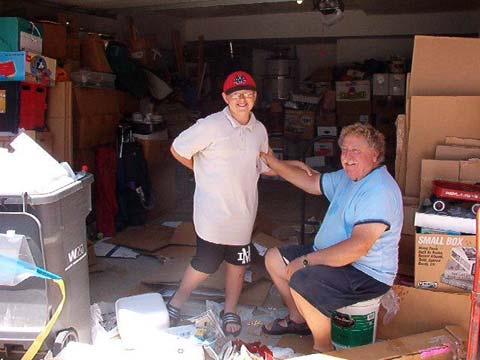 Well, even in the 115-degree heat, the three of us battled it out and now, voilà, my car fits (barely) into the garage. My dad jokes that you have to be super skinny to be able to get in on the driver's side.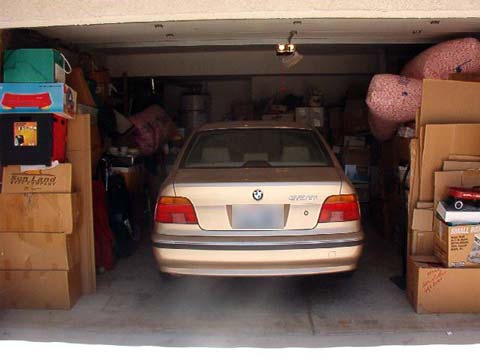 Another baseball team here in the valley is doing some charity auctions on eBay to raise money for their Cooperstown trip. I know that many of you got some great deals from the charity auctions we ran, so thought I would pass along the link.
Here is one of the rounds of golf that they have up for sale.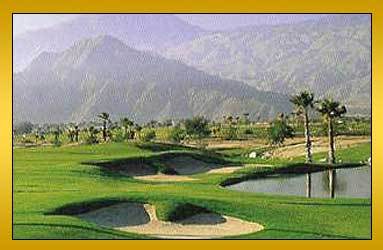 I was fortunate to run into Ina Steiner, the editor of AuctionBytes, at eBay Live. I asked her if she would contribute an article to my ezine. This week I am very happy to have Ina as our guest writer and her article on shipping tips is very timely. Especially with eBay requiring stated shipping prices by the end of this month and the new changes from UPS. I will do a little introduction in the feature article and then hand it over to Ina. Don't miss this!
Because so many of you weren't able to attend my three classes (The Fire Marshall actually shut down the big one I taught with Herb Oberman and wouldn't let anyone else in!), please check out the Special Announcement section for more details about the DVD set. We are extending the low intro price! The offer ends tonight at midnight.
My ONLY Live Boot Camp of the year is going to be in La Quinta in less than TWO months. There are a few seats left but it is filling up quickly. Please read more in the Lynn Recommends section. The two-part payment plan ends tonight!
Finally, we are bringing back the section where you write in with your major scores! Please read The Queen's Update section to learn more about submitting your stories.
Happy eBaying!
Lynn Dralle, 'The Queen of Auctions,' Creator of the best-selling eBay Boot Camp in a Box and Boot Camp in a Box Lite.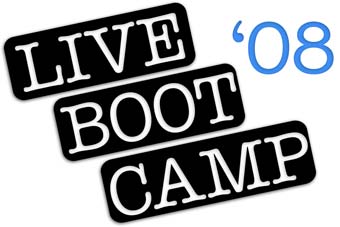 Check out this email that I got from Diva Dawn–she is to my left in the photo below!
Lynn,

I just wanted to write to tell you what a wonderful day I had yesterday. I sold $350.00 with 40 auctions that were ending. And, I can specifically attribute over $330.00 of those sales to attending Boot Camp! Although I have never doubted your advice and theories, yesterday they were proven tried and true, over and over again. Bill (my husband) was amazed and astounded.

I just wanted to write and express my gratitude to you once again for empowering and inspiring me. I'm slowly growing my eBay business. From not having EVER sold anything on eBay before Boot Camp, and then only sparingly in October, I am approaching receiving my turquoise star for 100 feedbacks and am having a great time. I can work at three in the morning — or during the day — or at eight at night — whatever suits my schedule that day. The freedom is intoxicating.

Again, Lynn, — THANK YOU! You have helped change our lives — and we are so grateful. I can't say enough about what you have done for me. Fear used to motivate me — but not anymore!

Dawn Ralston
Don't let FEAR motivate you, either. Take a chance!
…and Diva Dawn will be returning to join us in La Quinta this September for Live Boot Camp. Will you join us too?
The invitations have gone out for the ONE and ONLY Live eBay Boot Camp of 2008. It will be held (once again) at the amazing La Quinta Resort here in the Palm Springs area. The two-part payment plan ends tonight at midnight.
If you are a Six Steps to eBay Success, Boot Camp in a Box Lite or Full Boot Camp owner–you are eligible for a special price as promised. Let us know if you need another invitation.
To get the best room rates for my students (and myself!), it will be held the weekend after Labor Day: Friday through Sunday, September 5th-7th, 2008.
This Boot Camp will sell out, so I encourage you to reserve your seat as soon as you can.
Click here to learn more.
There are LESS than 14 seats left so I encourage you to reserve your seat as soon as you can!!! I don't want YOU to miss out. Remember, the two-part payment plan ends at midnight tonight.
---

We have extended the time to purchase our 3-disc DVD set at the super low introductory price until tonight–Thursday, July 3rd at midnight.

The new and improved On the Road to eBay Live with the Queen of Auctions DVD set now includes three DVDs chock full of educational and entertaining information that you need to know.

Here is the rundown of this awesome DVD set:

Disc 1: You asked them and we took your questions to eBay Live and got you the answers you were looking for…This Q & A will include your questions asked and answered by Lynn, other PowerSellers, and some of my favorite eBay Gurus. We interviewed Joel Elad for 1 1/2 hours, Lisa Suttora for 1/2 hour and we even got Mike Enos and Jim Cockrum. I don't know how we are going to condense this into just one hour but it will be chock full of great information!!! Regular price for the three disc set after the promotion: $79.95.
Lisa Suttora and me at eBay Live!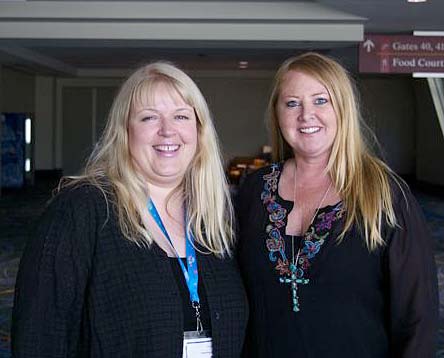 Disc 2: We were given the green light to film all three of Lynn's eBay classes. Be a fly on the wall and learn all her tricks for garage saling in her seminar class and research in her lab class. Approximately two hours of intense and interesting instruction! Regular price for the three disc set after the promotion: $79.95.
We were also very lucky to speak with many of our favorite eBay Certified Providers like Auctiva and HammerTap.
Here I am with Kevin and Jeff from Auctiva and Jen from HammerTap.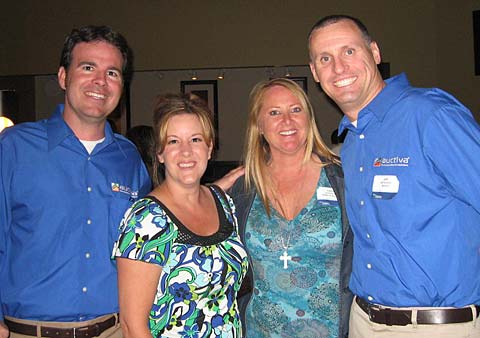 Bonus Disc 3: For purchasing Discs 1 and 2 at our amazing low price, you will receive this extra DVD which includes at least an hour of the Behind the Scenes Reality before, during and after eBay Live. The drama, authors' luncheons, after hours parties and the humor of Mo, Carmen and Jason. You don't ever have to watch this but trust us–it is worth the price of the two instructional videos alone! I have seen some of the footage and it is hysterical!!!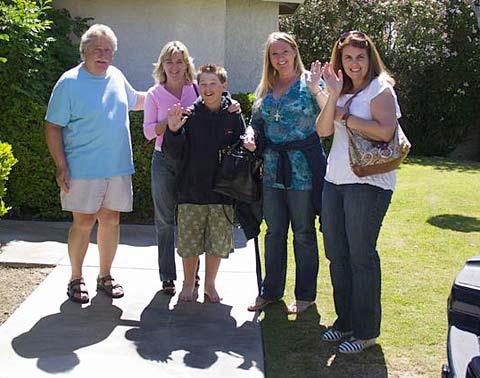 We really don't want you to miss out on this valuable DVD set so we've extended the preorder deadline to midnight on Thursday, July 3rd. Order now and you will be first in the queue to receive your copy. We expect this to ship out some time in July/August.
This year's eBay Live in Chicago was a blast. You can be a fly on the wall with Jason Badham's new DVD On the Road to eBay Live with The Queen of Auctions.
Jason is Carmen's husband and many of you know what a great job he did with The Queen's Academy volume 1 Shipping DVD. This is the 2nd DVD package in that series and you won't want to miss out on our special pre-order offer.
From now until midnight on Thursday, July 3rd, you can pre-purchase three DVDs full of fun and learning for a super special introductory price. Click here to order now because you know we only come out with awesome products!
Click here to order now.

AuctionBytes.com.
But before we get to Ina's shipping tips article, I want to write a little bit about the changes coming up on eBay.
It is my understanding that eBay will be requiring specified shipping charges by the end of July. These can be specified using the eBay shipping calculator or by inputting a fixed price for shipping. You know that I am a huge proponent of fixed flat rate shipping within the continental U.S.
It is also my understanding that this will be for listings going forward and not affect past store items. The reason for this change is to rid eBay of those unscrupulous sellers who sell an item for 99 cents and then try and stick their buyers with huge unreasonable s/h amounts like $50. This shouldn't affect us too much at all since I KNOW my ezine readers are not those types of sellers!
Check out this book that I picked up this week at an estate sale for $10. It lists in brand new condition for almost $600 on amazon.com. What a score!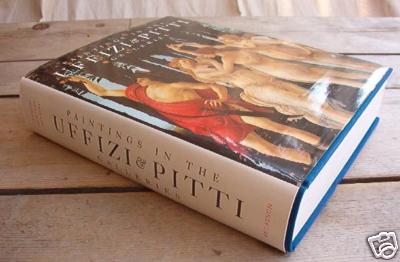 I chose to list it using a flat rate shipping and handling charge of $9.95 in a large flat rate USPS box. I like the flat rate option much better than the eBay shipping calculator because that way I don't have to input weights for each of my items and I can list more quickly.
Another shipping related item that I want to touch on is the new lower rates that UPS has offered to PowerSellers. This was announced at eBay Live and is very exciting!
According to Mary Ann Bedoski of UPS, eBay PowerSellers can look forward to savings of up to a 23% discount off the UPS published rates.
I have had a commercial account with UPS for some time because of my large volume. I just checked with my rep and my back office discount was running about 13% so this new offer from UPS may dramatically affect my shipping charges and I am thrilled about it!
My UPS rep (Charles) just got back to me with the link to sign up. It only took me about 60 seconds and I will know within 5 to 7 days if the new PowerSeller program or my existing program is going to save me more money.
There is a rate chart posted at the link below so that you can see that the discounts are based on weekly volume and then weights of packages. The highest discounts (that will affect my business) are for commercially delivered packages within the US that weigh over 20 pounds.
Check out this link for more information from UPS and eBay.
And there is even a Frequently Asked Question section that makes the whole thing even easier. Go UPS!
Now, on to Ina's shipping tip article.
'Shipping Tips for eBay Sellers and Online Merchants'
by Ina Steiner, AuctionBytes.com

AuctionBytes interviewed shipping expert Mark Taylor to get some practical advice for online merchants and to get his take on eBay's new controversial policy around shipping costs.
Taylor writes the ShippingCoach.com Blog and is Chief Logistics Officer of RedRoller.com, which provides access to real-time prices from shipping carriers and allows merchants to compare results, generate and print shipping labels, and arrange for package pick-up. Concurrently, Taylor runs a company founded in 1989 that designs and installs complex shipping systems for clients such as Ford Motor Company, Michelin Tire, Scherring Labs, Standard Register and Unisys.
Taylor said eBay bought Skype to eliminate a friction point in communications, and it bought PayPal to eliminate a friction point in payment processing. But shipping is still a friction point for buyers and sellers on the auction site. He called eBay's latest policy that requires sellers to specify shipping costs in listings unfair because the auction site's shipping calculator excludes some carriers. "It is unfair to sellers who found a better way to save on shipping," he said.
For example, if DHL@Home is less expensive than USPS, sellers would be able to save their customers money or increase their profitability. But because the eBay shipping calculator does not support DHL (or FedEx), sellers would be forced to enter a flat-rate into the shipping field of eBay listings (http://www.auctionbytes.com/cab/abn/y08/m03/i25/s03).
There is no way to ensure you'll even break even when you specify a flat rate but are using shipping services with distance-based rates, Taylor said.
He went on to say that six out of every ten people that ship on eBay are paying too much for shipping, and he offered four tips that all online merchants should consider.
Tip #1: Don't Pay Retail
A little known secret is that the parcel carriers have two sets rates; one for retail customers and one for commercial customers. The rates for commercial customers are as much as 30% less. You can qualify for a commercial rate with most carriers by signing up for an account or shipping online.
Tip #2: Compare Rates
According to Pitney Bowes, "Studies show that you could save 33% or more on shipping by using a rate comparison service." You don't just fly on one airline; why would you ship with a single carrier?
Tip #3: Leverage the Unique Advantages of the U.S. Postal Service
When you compare carriers, remember to include the U.S. Postal Service; it has some niches where the national carriers can't compete on price. Examples include the Priority Mail Flat Rate Box, First Class Packages and Media Mail.
Tip #4: "Use an Accurate Shipping Scale with a Digital Display
The rates for shipping are determined by the weight of the package. Even one ounce can make a difference. For example, an 8-ounce First Class Mail Parcel costs only $2.32 to ship compared to the Priority Mail rate of $4.60 – a 50% savings.
You can read Mark Taylor's blog at http://www.shippingcoach.com and visit RedRoller.com at http://www.redroller.com.
About the author:
Ina Steiner is Editor of AuctionBytes.com and author of Turn eBay Data Into Dollars (McGraw-Hill 2006). She has a background in marketing and research in the high-tech and publishing fields. If you have story ideas, comments or questions, send them to ina@auctionbytes.com.
Thanks to Ina for her great article. Be sure to check out her website AuctionBytes.com on a regular basis!
Happy eBaying!

We are looking for your eBay success stories to share with our ezine readers and possibly make it into a book of our reader's best eBay stories.
A big thanks to everyone who has already submitted a story! We are looking for more great stories of your eBay adventures. We know there are many great tales out there, so please submit your story along the lines of the stories from the 100 Best Books and a great side story with photos will help. If we use your story, you will receive a $35 merchandise credit on my web site and you will have your story featured–along with your user ID–in my ezine! It may also eventually end up in a published book!
By the way, when I mention my ezine readers' user IDs with links to their auctions–it actually helps their sales! Amazing how that works. Click here for the guidelines for submitting your stories.

here.
The Queen of Auctions also offers articles, teleseminars, how-to books, tracking guides, DVDs, eBay Boot Camp training and other resources to help entrepreneurs make their eBay business a six-figure sales machine. Click here to learn more.
The Queen of Auctions/All Aboard Inc.
PO Box 14103
Palm Desert, CA 92255
760-340-6622
Lynn@TheQueenofAuctions.com
---
---
For more great eBay tips and stories, visit my web site at:
Lynn is an experienced eBay Power Seller, author and teacher. If you want to know the eBay tips, tricks and tools that Lynn uses for buying and selling at online auction click here.
Copyright © 1998 Р2008 Lynn Dralle РAll Rights Reserved